Expansion Joint Fire Barrier Products
       Thermal Structures Fire Barrier products are sold through our network of authorized distributors. 
Please call 888 800-5811 or click here for a list.
From our modest beginning in 1951 as a manufacturer of heat shields, Thermal Structures has designed, engineered, and manufactured thermal protection products for the aerospace and industrial markets. 
In 1995, Thermal Structures entered the construction industry with substantial credibility and experience in thermal and fire protection.  TSI has used its extensive heat shield experience to engineer the complexity out of expansion joint fire barriers, while at the same time providing superior levels of performance. 
Our patented expansion joint fire barrier systems offer full protection for both current code requirements and potential future code requirements.  Our standard FS 5800 systems can withstand 50% parallel lateral shear and/or expansion and contraction.  They are competitively priced with fire barriers offering far less functionality.  FS 5800 is designed for easy, low-cost installation, including features such as single-sided wall barrier installation with two sided fire protection.  Custom systems with more dynamic movement or unique applications such as base isolated buildings are available.
For more information about Thermal Structures;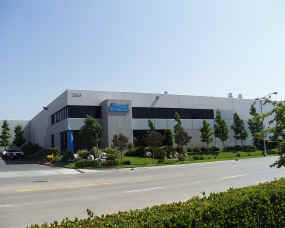 Quality Built in the USA
Thermal Structures Toll Free Phone Number
888-800-5811
2362 Railroad Street, Corona, CA 92880-5410 USA
Fax (951) 736-1064
e-mail: sales@thermalstructures.com